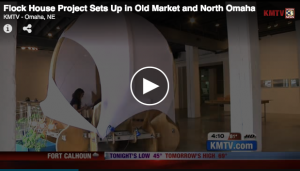 Justin Pazera, of KMTV in Omaha speaks to Mary Mattingly and Amanda McDonald Crowley about Flock House Project Omaha.
by Justin Pazera CREATED May 8, 2014
News article is available on the KMTV site.
Justin Pazera returned to the Old Market to talk with us as the Flock House Omaha was being installed.