SAVE THE DATE: Agrikultura opens on July 1, 2017 in Hyllie, Malmö, Sweden.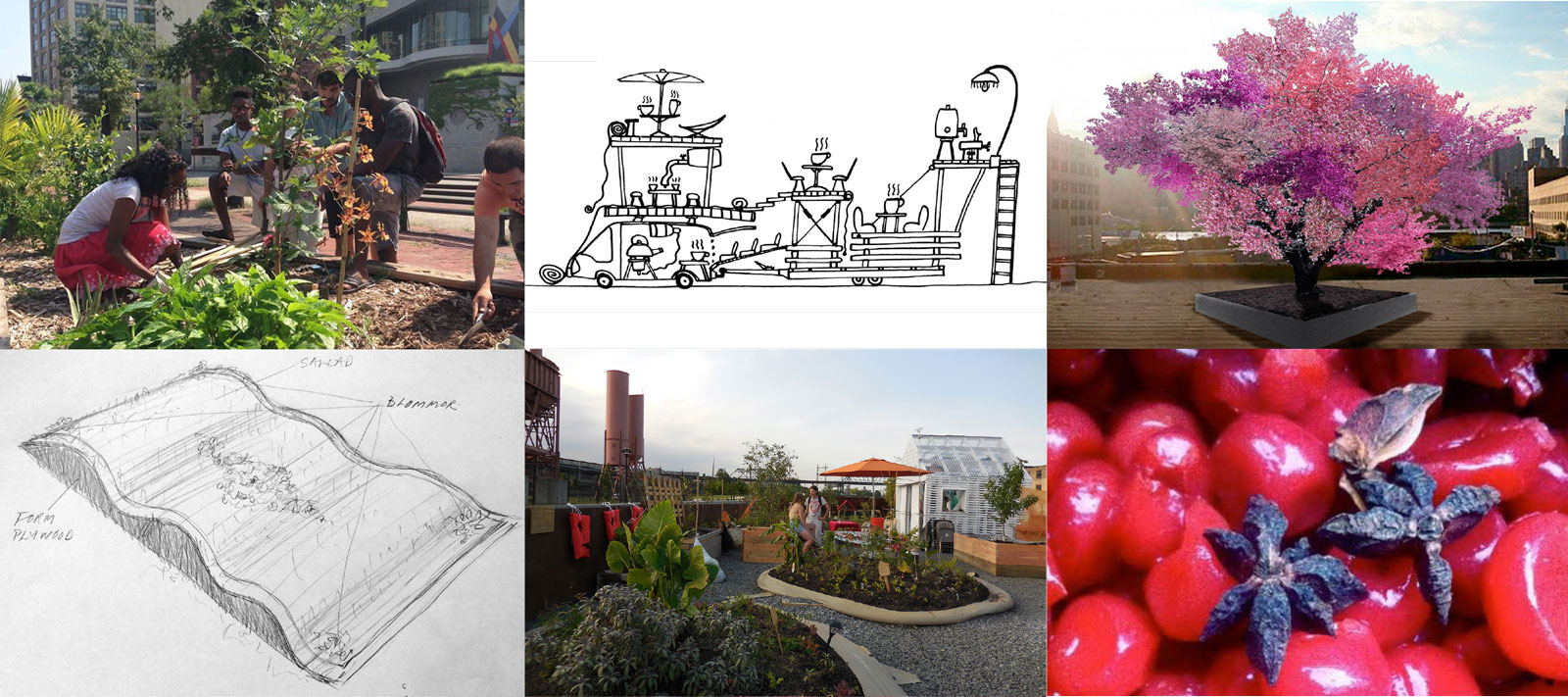 Kulturföreningen Triennal is delighted to announce that Agrikultura, an exhibition of public artworks, installations, meals, performances, urban interventions, mobile kitchens, and events to take place outdoors in Hyllie, Malmö, opening on July 1, 2017 and running until August 27, 2017.
The Agrikultura curators are Marek Walczak and Amanda McDonald Crowley. The project will be realized and installed on 8 hectares of the future "English Park" in Hyllie.
Some of the questions we wish to address with the project include: What is our present relationship to the land? How can we augment and redefine our cultural and emotional connection to a nature that we have over-extended? How can we re-engage with a nature we have pushed ever further from our lives?
Walczak and McDonald Crowley developed an open call for proposals. "We were honored to receive 120 submissions from artists from Sweden, Nordic Countries, and all across the globe. From that, we have shortlisted some 32 projects for possible inclusion in the event."
While we are still finalizing the list of projects we are pleased to announce several:
OSS Holma Healing Garden: Juanli Carrión (ES/US) will work with citizens of the adjoining Holma neighbourhood to build a healing garden of medicinal plants.
Strange Harvest: Rainer Prohaska (AT) will establish a temporary cooking-lab where research will inform food experiments and cooking performance will take place.
Edible Carpet: Åsa Maria Bengtsson (SE) will build a rolling mat – a magic carpet – of salad greens and edible flowers planted in oriental patterns, that can be harvested for meals.
Cluster: Mary Mattingly (US) will build a forest edge landscape of edible plants.
Tree of 40 Fruit: Sam van Aken (US) will grow a single tree that grows 40 different varieties of stone fruit including peaches, plums, apricots, nectarines, and cherries; and one that grows 40 different varieties of apples.
Den Javla Marmeladfabriken: Helle Robertson (SE) will invite audiences to forage in the city for fruits, by knocking on the doors of neighbours and strangers, to collectively make jam, and build community.
A key goal for Agrikultura is to imagine sustainable solutions to food in cities. We will explore permacultural solutions – systems of agricultural and social design principles centered on simulating or utilizing patterns and features observed in Swedish ecosystems. Artists will work with city gardeners, youth groups, and citizens to reimagine urban landscapes taking into account ecological design and engineering, integrated water resource management, and sustainable landscape design to develop regenerative and self-maintaining habitats.
The opening will be held outdoors with food grown in the area, and the meal itself will be designed and realized by artists, where local food producers, chefs, and artists work collaboratively to develop a performative festive feast.
We aim to create a unique experience, that will not only be beautiful but that will engage our audiences in meaningful ways to think about what practical roles we might play in imagining the future of our food systems, in expansive, sustainable, and delightful ways.
We hope you can join us!
Marek Walczak, Amanda McDonald Crowley, and the Kulturföreningen Triennal team.
Agrikultura will be realized with generous support from Malmö Kulturstödet, Kulturförvaltningen; Kulturnämnden Region Skåne; and Malmö stad.