Mary Kate Maher at Little Metal Print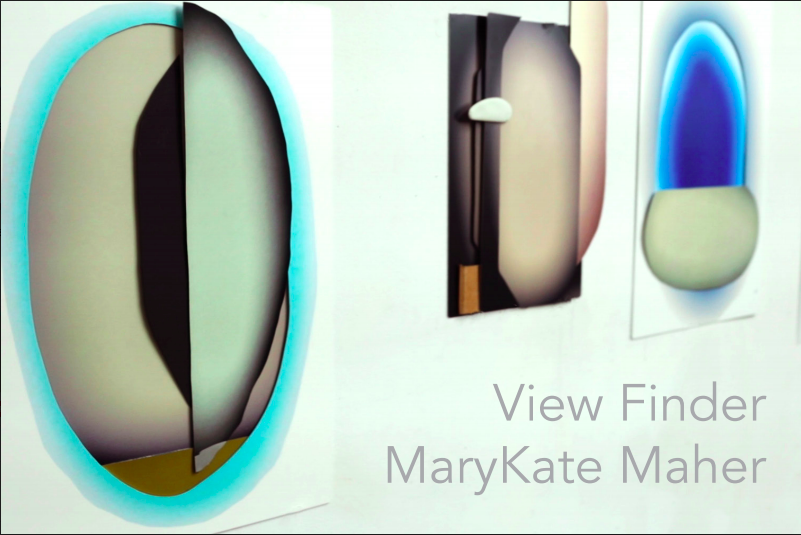 November 3 – December 3, 2017
11-8:00pm Tuesday-Saturday
12-5:00pm Sunday
Little Metal Print is please announce View Finder, a solo show of new works by MaryKate Maher for our inaugural exhibition. Organized by guest curator Amanda McDonald Crowley, Maher will debut new sculpture and relief forms created with dye sublimation prints.
Maher draws inspiration from nature and the post-industrial environment. Exploiting materials that reference landscape, Maher focuses on how we visually perceive space as both flat and dimensional.
Maher plays with expectations of form, and disrupts perceptions of volume and weight. She manipulates her materials to obscure their origins: resins are cast, sanded and weathered to look like stone; a patinated copper surface reveals itself to be concrete and foam; dye sublimation prints are cut and inlaid into sculptural forms, altering the negative space.
For View Finder, Maher is presenting new relief works based on light refractions in water and frozen air pockets in ice. "I am interested to experiment with light to produce unique sculpture reliefs that have slight bends and curves to their form," says Maher.
McDonald Crowley says "for this first exhibition at Little Metal Print, it is really exciting to be working with Maher who is pushing the custom printing techniques offered at the studio, and manipulating materials to make forms that are at once beautifully poetic and simultaneously disconcerting in their abstraction. The works allude to the vastness of open landscapes, but it is unclear whether it might be tundra, or desert; sky, sea, or ice. Maher finds beauty in both natural and industrial landscapes which is expressed through her color palette, and collaging techniques."
Opening Reception
November 3, 2017 6-8:00pm
Artist Talk
November 19, 2017 2:00pm
Little Metal Print is the brainchild of fine-art printer Ken Allen of Ken Allen Studios. He says "I am very excited to be the first to bring a brick-and-mortar store to Williamsburg, where people can see and be part of the process of creating little metal prints for themselves."
Media Contact: Dylan Staniszewski
917 – 588 – 5294
dylan@littlemetalprint.com
Installation shots. Photos by Dylan Staniszewski
Studio visit with Mary Kate: video by Dylan Staniszewski