A Public Art Action Event at Dobbin Project Space
S.E.F.T.-1 Sonda de exploración ferroviaria tripulada. (Manned railway exploration probe). www.seft1.net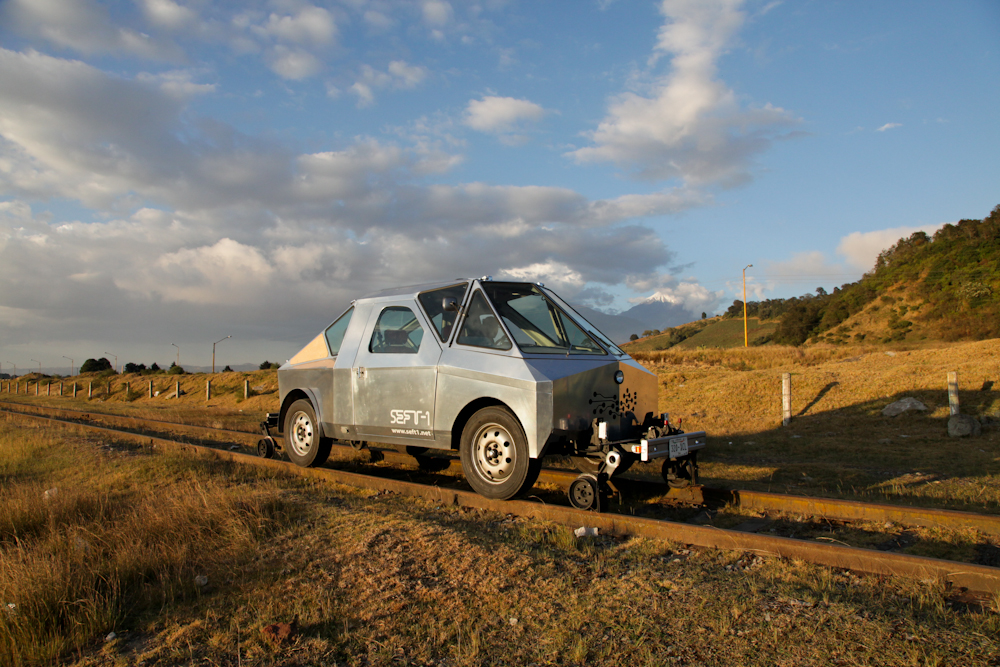 On Sunday January 20, at 16:00, I will be hosting a conversation with Ivan Puig and Andrés Padilla Domene of S.E.F.T.-1.
Please join the conversation.
Dobbin Project Space
Studio 1A, Dobbin Mews
50 – 52 Dobbin Street
Greenpoint, Brooklyn, 11222
About the project:
S.E.F.T.- 1 is more than just a beautiful multi-functional vehicle – is an interdisciplinary art project which proposes the exploration of disused railway lines as a starting point for reflection and research: its historical importance, its social implications, current circumstances and context. The project addresses two poles of the social experience of technology: use and disposal, and the way in which the ideology of progress marks its historic times.
On Wednesday Januar 23, Ivan and Andres open their New York exhibition "Not a Car" at Magnan Metz Gallery in Chelsea.