I have been awarded a residency with HIAP (Helsinki International Artist Programme) in Finland for the month of September, 2013.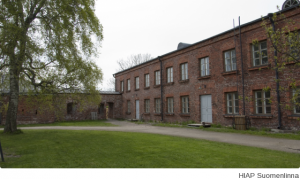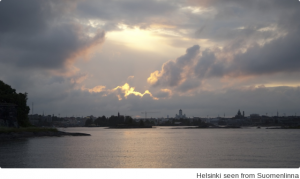 HIAP is a wonderful international artist residency program with facilities at the Cable Factory in Helsinki City, and on Suomenlinna, an island in the middle of Helsinki harbour. I will primarily be based on Suomenlinna in the fantastic studio facilities there.
In addition to finding the time to continue with my ArtTechFood research, I'll be working on several projects while I'm there:
Following up on my Food-Info-Activism micro-residency with Pixelache earlier this year, I'll be working with Pixelache and with Ruoan Tulevaisuus (Future of Food) on a what is shaping up to be a great event, Foodycle scheduled to take place on 12-14 September.
Erich Berger from the Finnish Bioart Society, has invited me to work with him as a facilitator on Field_Notes – Deep Time, a week long art & science field laboratory at the Kilpisjärvi Biological Station in Lapland/Finland. Five working groups, hosted by Oron Catts, Antero Kare, Leena Valkeapaa, Tere Vaden, Elisabeth Ellsworth and Jamie Kruse have been selected to develop interdisciplinary research ideas in relation to the Deep Time theme. The field laboratory will take place from 15 – 22 September with a follow up conference in Helsinki on 23 – 24 September.
And thanks to FRAME Visual Art Finland, I'll also be spending time doing studio visits with Helsinki based artists, and holding topical thematic Salon gatherings in my Suomenlinna studio.