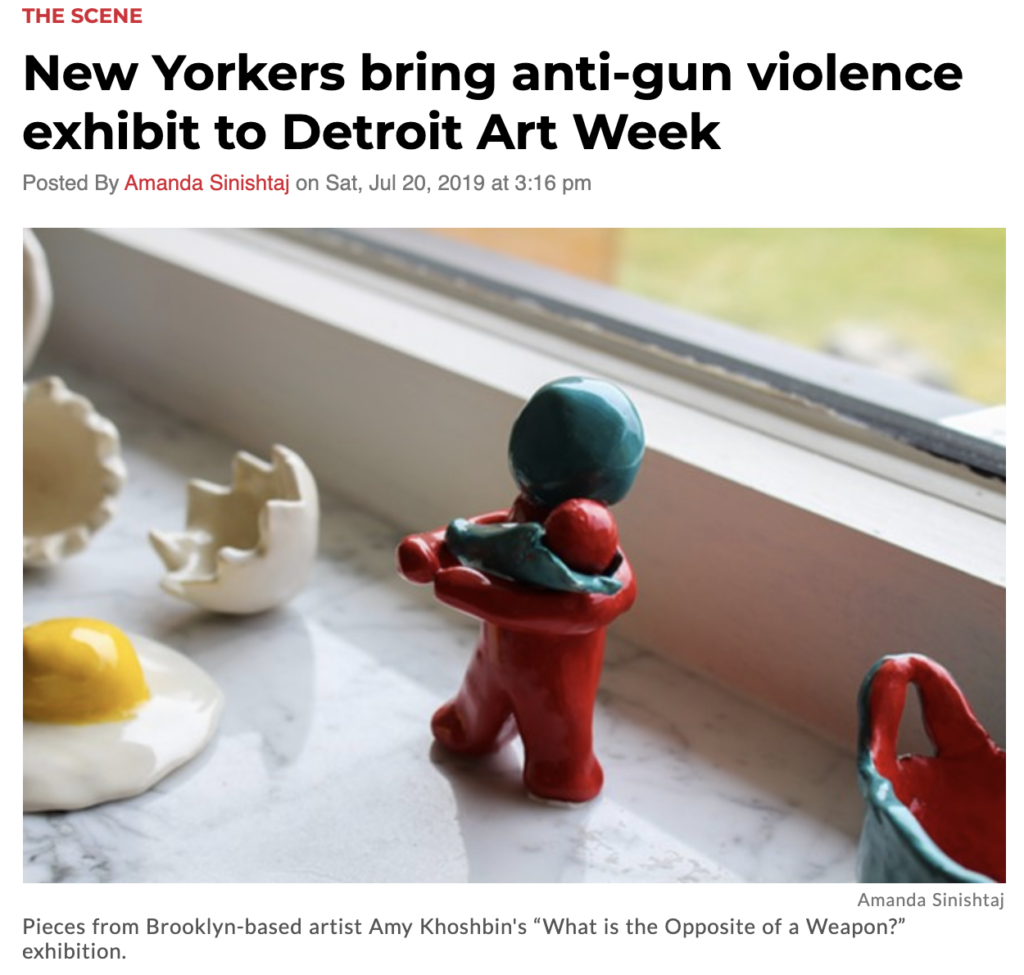 Brooklyn-based curator Amanda McDonald Crowley and Brooklyn-based artist Amy Khoshbin teamed up to bring an anti-gun violence exhibition to Detroit Art Week, taking place July 17-21.

Gun control has been an ongoing debate in the U.S., with the conversation escalating after the tragic Parkland, Sandy Hook, Pulse nightclub, and Las Vegas shootings, among others.
In a small room at the Trumbull & Porter Hotel, McDonald Crowley and Khoshbin created an exhibit with a tattoo parlor pop-up and merchandise created by Khoshbin in every corner. The room also displayed all of Khoshbin's "What is the Opposite of a Weapon?" pieces.