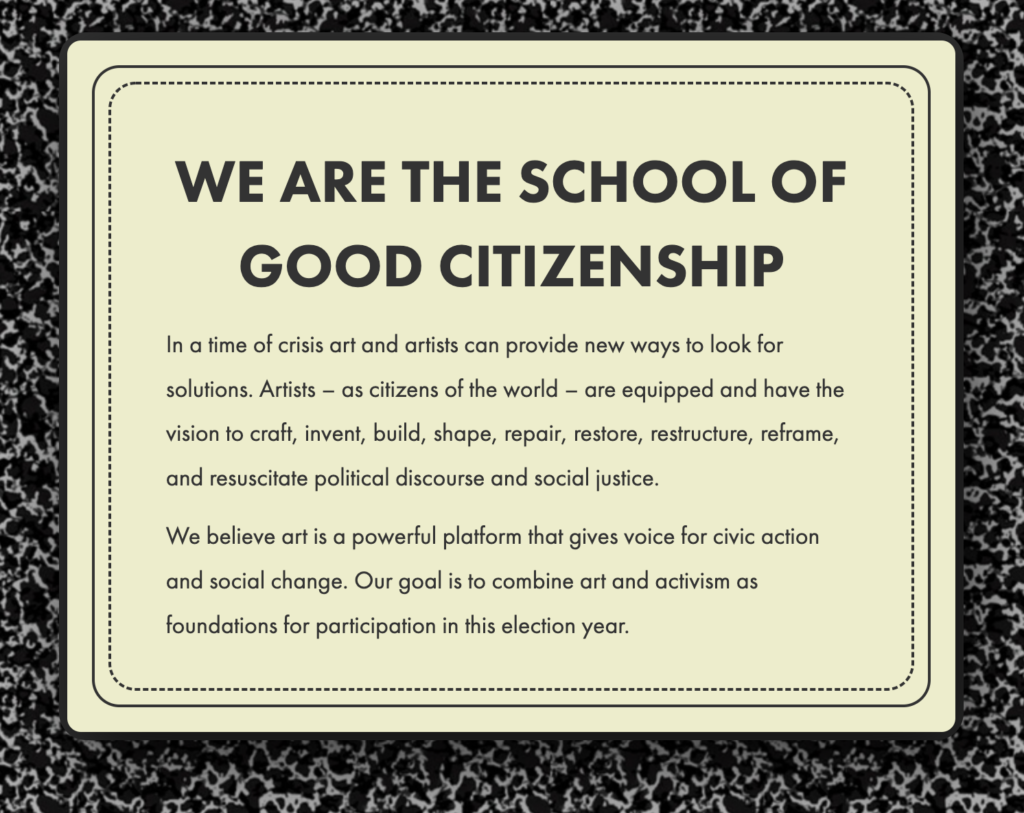 The School of Good Citizenship by artists LigoranoReese was a public art work revolving around 5 key events in Charlotte, NC in summer 2020, opening online with exhibitions and workshops at the Levine Museum and The Light Factory.
The core program was a series of virtual choirs, spoken word poets, online exhibitions and an interactive audience engagement I Once Was Lost.
In Fall 2020, it concluded in October with Drive In film programs on immigration and climate justice organized with Wilmington, NC-based Working Films and a Civic Saturday sermon in conjunction with Citizen University at the University of North Carolina-Charlotte, and online.
The goal was to bring together a diverse audience through visual art, poetry readings, and site-specific installations for thoughtful, dynamic, participatory panels, workshops and cultural events on voter rights, immigration, and social justice.